NOTE CARDS
BASED ON
ORIGINAL ART

BY
SYLVIA ANN JONES
Graphic design by Victoria Thompson
The card images may take a minute or so to load.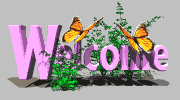 email
us at GYPSYDOODLES@sbcglobal.net

TM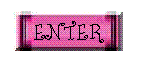 GYPSYDOODLE note cards began as original drawings
from the imagination of Sylvia Ann Jones. Each image is digitally reproduced and printed on linen paper. All cards are then hand embellished with a sequin in a color selected by the artist to complement the design.

The artist lives in the San Francisco Bay Area surrounded by
her cats and a lovely flower garden. She started

GYPSYDOODLES

to
keep a promise to a very special cat named Gypsy. Gypsy was a skinny, scruffy, skittish young male cat when he was brought to her home for adoption. Not long after he arrived, he displayed an unusual ability to delight and amuse Sylvia and her friends with his intelligence and personality. Sylvia promised him she would never forget him and these cards are a fulfillment of that promise.









Prices & Product Information
Cats and Calorically
Challenged
Cats
Flowers
Thanksgiving/Christmas
Tea Pots
Printable Order Form
Diva Darlin'
Special Days
New Designs








FastCounter by bCentral